So here's the setting, the Earth is gone, completely destroyed. But humanity had a twenty-year warning to do something to save itself. With the help of autonomous, intelligent robots and free, limitless energy, we carved massive colony habitat tunnels in the three largest asteroids: Vesta, Ceres, and Pallas. We moved thirty million colonists there and established complete Earth-like ecologies. All the food we need is produced in agricultural service tunnels beneath the habitat tunnels.
Our robots explore and mine the asteroids and build more habitats for a growing population. They could do all our production and maintenance work, too. But most people want or need to keep busy, so we're trying to save some work for humans. Twenty-first century technology and western socioeconomic systems were established so the asteroid colonies could be completely independent of Earth.
Here's the question: You are temporary Director of the project and Earth finally died last month. What kind of social, political, economic and financial systems do you set up in the new habitats? Do you use money? More than one currency? Do you centrally plan the economy or let people sort things out? Do people work? Do they have to? How many hours per week? Are you a monarchy, single-party, or multi-party democracy? Do you have banks? Central banks? You get the idea. You can make all the laws and systems you want, just remember that people will be people.
Alum's solution
Here's an excerpt from a draft of "The Reality Rebellions – Deplosion:Book Three" coming Spring 2017. Alum, the spiritual Leader and de facto Director of the Asteroid colonies on Vesta, Ceres, and Pallas, is outlining how the new economy will work for the 30 million colonists, now that the Earth is gone.
"So, how will we organize our efforts to show our worthiness to our Lord? You have all been assigned homes and work by this Administration. Your lodgings and your jobs were given to you based on our best estimate of your abilities and your needs. But you are not tied to these. We will create new jobs together, both the Administration and individual businesses, and you will be able to apply for these in the normal competitive way. This will allow everyone to find a place in society matching their contribution to the needs. These worlds are rich in opportunity. People must have purpose in their lives.
"But God did not make us, so that our lives would be spent in labor; no one will be required to work at their jobs more than three days per week.
"Two more days per week will be given to our common cause, the upkeep and improvement of our communities, these habitats. There will be cleaning and farming, beautification and improvements. The Administration will pay you for this work at a minimum wage of fifteen dollars per hour. This will put new money into circulation, but the increase in new money will be in keeping with the general growth of our economy. We will not fuel the fires of runaway inflation by dumping dollars into the marketplace beyond reasonable need.
"We will give motherhood the respect it deserves. Humanity needs to grow again, to be able to spread God's Word. Mother's, homemakers, will be recognized for their contribution to society and receive the same minimum wage of service to the community.
"The remaining two days will be yours to use as you see fit, whether in recreation, entertainment, or self-improvement. Or, most importantly, in worship and gratitude to our Lord."
"Praise Yeshua. Amen," cried the crowd.
"We will provide an Administration bank where you may deposit your savings. That bank will make business and consumer loans available at reasonable interest rates so that your savings may grow. Used wisely, credit can facilitate growth in the short term. But credit always borrows growth from the future; it is a double-edged sword that must be carefully controlled. The bank will not be empowered to create new money; that will be the sole provenance of your Administration. The total money supply will not grow faster than the economy behind it and the savings of its people."
This was pretty boring stuff to most, setting up a new economy. Most people didn't really care about the details. They wanted to know they could find work, to have something useful to do with their time, and to have some fun. They wanted to know they could eat and have a roof over their heads. They wanted entertainment and vacations. They had no idea that giving over the control of their money supply to private forces would eventually, inevitably starve them of those abilities. They were happy to leave the design of a social system that would give them what they desired to God and to Alum.
"Now, you will not be frozen in these allocations. You will be free to work in your chosen fields more than the minimum three days, or to contribute greater service to your communities. You will be able to open new businesses and to change your accommodations, all as you wish. The money you earn and save is yours to use. As of today, you are granted ownership of your homes and of your businesses."
People in the crowd looked at each other in surprise. Ownership? Many of them had never owned anything substantial and almost never owned it outright.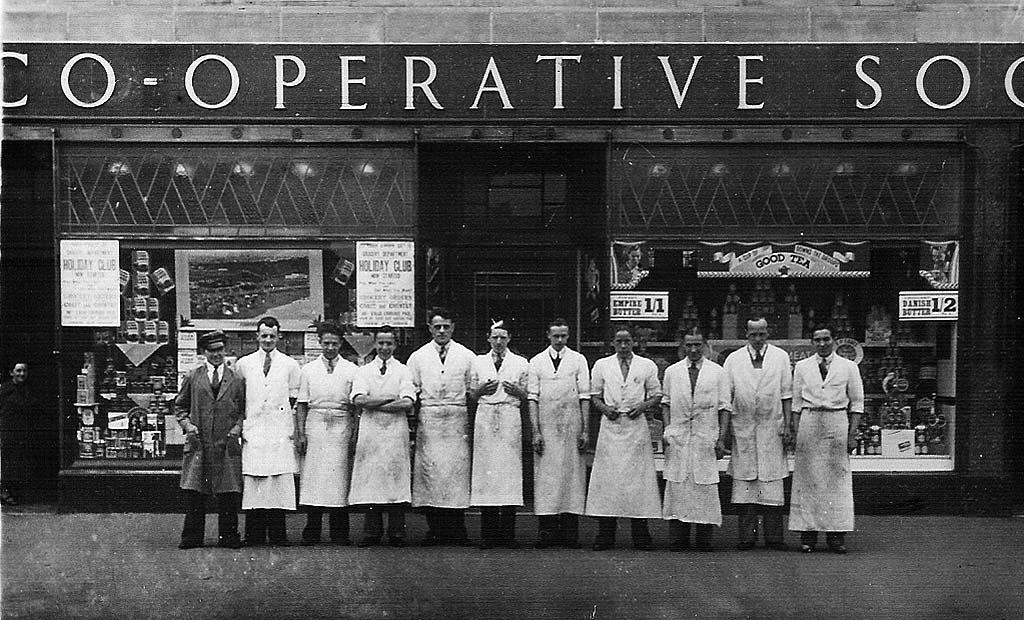 "Deeds for property and shares in companies are being issued today," Alum continued. "The ownership of companies with more than one worker will be shared by all those who labor within. You may sell your shares and choose to be employees only, or you may keep them and benefit from the growth of your companies. We all have real stakes in making our society healthy and vibrant. Your ownership in that society is a divine reflection of your responsibility to making that society strong."
Finally, the truth sunk in and people jumped up and down in joy. For the first time in most of their lives, they had exceeded their destiny of lifelong membership in the miserable masses. They had ownership, a visible reflection of their personal share in their society. And it was all because of God and Alum.
Once again, Alum waited for the cheering to die down. "Now many of you will be aware of the automated systems and the robots that have performed much of the work in these habitats. You will probably be wondering what's left for people to do.
"Well, my friends, robots have their place and that place is the cold, hard vacuum of the deep darkness of space. We humans designed the robots to go there before us, to prepare the way for us in an environment we can't easily work in.
"But, robots are not human—"
"Hell no! Devil's work!" the people cried. Their anger at machines they knew almost nothing of, didn't surprise Alum. Cybrids had not been permitted on Earth due to the pervasiveness of that underlying anger and fear over automation.
"These automatons will not live our lives for us," he continued. "They are our machines, our servants, not our replacements. From this day forward, these robots, these Cybrids, will not be permitted free travel within our communities. They will be restricted to where their services are strictly necessary. And they will begin the process of training and of transferring their responsibilities and duties to you, the people." Brief applause.
"God has given us these lands," Alum declared. "His love and generosity is great."
That pronouncement won him a self-righteous cheer from the crowd. "Right on! Hallelujah!" They pumped their fists in the air.
"And God's generosity does not end there. He has made these lands bountiful. It is no one's place to put a price on God's bounty. In these habitats, for all God's people, in recognition of your good stewardship of the land, your food will be provided free of charge forever. There will never be starvation in God's realm."
The crowd remembered the decade-long Food Wars that had spread like wildfire and even driven prices in the developed economies upward at an ever-increasing rate. Though few in Europe or North America had experienced much hunger, more and more of their family budgets had become devoted to simply eating. Free food was something everyone could support.
Paul back. I hope you enjoyed reading that and it got you thinking about what your real economy is all about. I look forward to your comments. Who knows, maybe I'll revise this Chapter after reading some of your ideas.
Alum's economic analysis
For those of you who wonder about the basis for Alum's speech, here's a slightly earlier excerpt containing his brief analysis of the history of economic development.
"In ancient days, strong armies would arrive at the doors of the weak and the innocent, demanding their taxes. They would use force to lay claim to land that families had hunted and farmed freely for generations. We called them kings or lords, though they were no better than thugs and extortionists. The old churches, not much better than the criminals they legitimized, gave their false blessings to these rulers.
"Over time, these wicked overlords expanded beyond their preposterous claims of ownership of the land that God gave to all. They moved into building factories, limiting what could be manufactured, where, and by whom. They claimed ownership over all of our works, and returned a pittance to those who actually performed the labor.
"Finally, when it was no longer enough to own our lands and the food they produced, to own our hands and the goods they produced, to own our minds and the ideas they produced, the self-proclaimed elite found a way to claim everything else.
"They knew that our desire to improve our lives was insatiable. Who among us doesn't desire better lodgings, better transportation, better clothing, communications, entertainment? Who doesn't wish for an easier life, full of more fun and less strife? Oh, they knew how to play to our basest, most animal desires.
"So they invented a way to fulfill these desires. They invented the loan. Use the excess money of hard-working savers to lend to those who wanted to jump ahead a little from the rest of us. No harm in that; it's just good economics, putting money to work for everyone, right?"
"But that wasn't good enough. When the savings weren't adequate to satisfy the demand for everyone to have a better life, they invented the fiat: money from nothing for no purpose other than to drive people deeper and deeper into financial slavery. The money wasn't tied to anything, not to gold, not to silver, not to oil, not even to the general growth of the economy.
"It was made by one group of people with one purpose: to obligate you and me to those who had stolen our wealth, our land, and our labor from us.
"We will never allow those people to own us again. There is no land here that they can take from us by force. For God has caused these lands to be made through our own divinely-inspired efforts. He has removed our enemies before us and brought us here to a place where we can joyfully build in the glory of His love."
Finally, he held up his hands to calm them again. "With God's loving guidance, we shall create a new society in these lands. We shall make a place that is just and fair in His perfect name. One that is free of the tyranny of one man upon another.
"But there is much work to be done. Satan's evil is everywhere in the heart of man, even out here, far from Earth and even though his home, the deep, burning pit of Hell, has been destroyed. So, I have prayed to our Lord to show me the way, to bring His people closer to His love." Ah, now we're getting to the meat of it—he could almost hear the thought rising from the square.
"And here is what He has told me. Money is like time, a way to prevent everything from happening all at once. Money matches resources to people's desire to utilize those resources. Money is not wealth; God has already provided His great wealth for us. The universe is rich in everything we need; we simply have to be good stewards of the wealth that God has bestowed upon us.
"The evil rulers of mankind on Earth, those who began their reign by stealing our land, our food, our efforts, and selling them back to us for profit, were not good stewards of God's great gifts. Their greed blinded them to the good they might have done."
Conclusion
So, what would you do in that situation? Do you believe Alum has a realistic view of money? Of banks? Of how economies work? Of how people work? When economic reality is no longer based on scarcity, how does that change the nature of economic systems?
Facebook comments (scroll past for non-FB comments)
comments